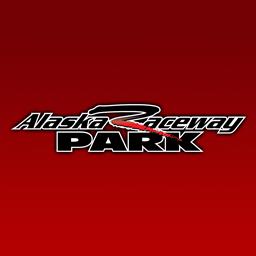 7/17/2021 - Alaska Raceway Park
Palmer, AK
Yukon Equipment NASCAR/INEX Races featuring the kids Power Wheels Race
Full night of racing plus kids Power Wheels race.
Oval Track NASCAR/INEX racing:
Gates open at 3 p.m., qualifying at 5 p.m., and races start at 6 p.m.
Event classes:
Pruhs Construction Thunder Stocks
Baby Grands
Legends of Classic Country 100.9
GCI Late Models
Alaska Army National Guard Bomber Stocks
Extreme Fun Center Bandoleros
Kids entering in the Power Wheels race need to bring their own battery powered child's car and helmet. Both parents/guardian(s) need to sign a waiver. Sign up the day of the race.
General admission:
$15 adult
$12 seniors & military
$10 youth 11-15
FREE children age 10 and under
Pit Admission:
$20 with NASCAR/INEX membership
$35 without NASCAR/INEX membership
Youth (3-13) $10
Kids 2 and under free
Food, beverages, gift shop. The spectator parking lot is free with admission. All fans can visit the pits after the race to meet your favorite driver (no charge for pit visits after the race).
GCI Late Model

8 entries

Baby Grand

9 entries

the Legends of Classic Country 100.9

20 entries

Pruhs Construction Thunder Stocks

7 entries

Bomber Stock

6 entries

Extreme Fun Center Bandoleros

10 entries
5599 S Race Way

(Mile 10.4 Old Glenn Highway)
Palmer, AK 99645
Full Event Information on MyRacePass
GCI Late Model
Finish
Start
#
Competitor
Hometown
+/-
1
5
32
John Klayum Palmer, AK
Palmer, AK
4
2
7
3
Al Palma Anchorage, AK
Anchorage, AK
5
3
3
18
Stu Laidlaw
-
4
4
88
Bryan Barber Anchorage, AK
Anchorage, AK
-
5
2
19
Jeff Christiansen Wasilla, AK
Wasilla, AK
-3
6
6
89
David Elliott Jr Wasilla, AK
Wasilla, AK
-
7
1
55
Keith Akers Palmer, AK
Palmer, AK
-6
8
8
17
Gil Rapp Jr Wasilla, AK
Wasilla, AK
-
Finish
Start
#
Competitor
Hometown
Time
1
7
3
Al Palma Anchorage, AK
Anchorage, AK
16.945
2
4
89
David Elliott Jr Wasilla, AK
Wasilla, AK
16.962
3
5
32
John Klayum Palmer, AK
Palmer, AK
17.036
4
2
88
Bryan Barber Anchorage, AK
Anchorage, AK
17.186
5
6
18
Stu Laidlaw
17.425
6
8
17
Gil Rapp Jr Wasilla, AK
Wasilla, AK
17.486
7
3
19
Jeff Christiansen Wasilla, AK
Wasilla, AK
17.746
8
1
55
Keith Akers Palmer, AK
Palmer, AK
18.083
Baby Grand
Finish
Start
#
Competitor
Hometown
+/-
1
1
31
Tonya Wilson Palmer, AK
Palmer, AK
-
2
2
86
Tyler Holmes Wasilla, AK
Wasilla, AK
-
3
4
63
Brad Generous Wasilla, AK
Wasilla, AK
1
4
6
18
Stephen Huff Palmer, AK
Palmer, AK
2
5
5
29
Dustin Hayden Anchorage, AK
Anchorage, AK
-
6
8
59
John Caverly Sr Palmer, AK
Palmer, AK
2
7
7
34
Mike Dillard Wasilla, AK
Wasilla, AK
-
8
3
007
Shawn Starr Palmer, AK
Palmer, AK
-5
Finish
Start
#
Competitor
Hometown
+/-
1
5
86
Tyler Holmes Wasilla, AK
Wasilla, AK
4
2
4
007
Shawn Starr Palmer, AK
Palmer, AK
2
3
6
31
Tonya Wilson Palmer, AK
Palmer, AK
3
4
3
63
Brad Generous Wasilla, AK
Wasilla, AK
-1
5
1
18
Stephen Huff Palmer, AK
Palmer, AK
-4
6
2
29
Dustin Hayden Anchorage, AK
Anchorage, AK
-4
7
7
34
Mike Dillard Wasilla, AK
Wasilla, AK
-
8
8
59
John Caverly Sr Palmer, AK
Palmer, AK
-
All transfer
Finish
Start
#
Competitor
Hometown
Time
1
7
31
Tonya Wilson Palmer, AK
Palmer, AK
18.477
2
5
86
Tyler Holmes Wasilla, AK
Wasilla, AK
18.647
3
6
007
Shawn Starr Palmer, AK
Palmer, AK
18.834
4
3
63
Brad Generous Wasilla, AK
Wasilla, AK
19.160
5
4
29
Dustin Hayden Anchorage, AK
Anchorage, AK
19.432
6
2
34
Mike Dillard Wasilla, AK
Wasilla, AK
19.570
7
8
18
Stephen Huff Palmer, AK
Palmer, AK
20.039
8
1
59
John Caverly Sr Palmer, AK
Palmer, AK
21.285
All transfer
the Legends of Classic Country 100.9
Finish
Start
#
Competitor
Hometown
+/-
1
2
8
Doug Sheldon Anchorage, AK
Anchorage, AK
1
2
5
44
Ty Torkelson Wasilla, AK
Wasilla, AK
3
3
1
89
Ryan Cote Fairbanks, AK
Fairbanks, AK
-2
4
7
31
Damian Ackerman Wasilla, AK
Wasilla, AK
3
5
6
53
Steve Page Wasilla, AK
Wasilla, AK
1
6
10
5
Mike Thomas Palmer, AK
Palmer, AK
4
7
8
88
Bryan Barber Anchorage, AK
Anchorage, AK
1
8
9
55
David Kusmider
1
9
13
13
Ed Ackerman Wasilla, AK
Wasilla, AK
4
10
11
54
Robert Clark Tacoma, WA
Tacoma, WA
1
11
12
10
Justin Childers Big Lake, AK
Big Lake, AK
1
12
14
20
Troy Lindemyer Palmer, AK
Palmer, AK
2
13
15
9
Taylor Garner Wasilla, AK
Wasilla, AK
2
14
17
7
Saygen Boehmer Anchorage, AK
Anchorage, AK
3
15
4
43
Al Trettel North Pole, AK
North Pole, AK
-11
16
3
70
Lance Mackey Fairbanks, AK
Fairbanks, AK
-13
17
16
33
Jack Burnett Wasilla, AK
Wasilla, AK
-1
18
19
78
Larry Fetchenhier Wasilla, AK
Wasilla, AK
1
19
18
66
Kyle Boehmer Anchorage, AK
Anchorage, AK
-1
Finish
Start
#
Competitor
Hometown
+/-
1
4
13
Ed Ackerman Wasilla, AK
Wasilla, AK
3
2
11
31
Damian Ackerman Wasilla, AK
Wasilla, AK
9
3
10
88
Bryan Barber Anchorage, AK
Anchorage, AK
7
4
7
5
Mike Thomas Palmer, AK
Palmer, AK
3
5
3
20
Troy Lindemyer Palmer, AK
Palmer, AK
-2
6
13
44
Ty Torkelson Wasilla, AK
Wasilla, AK
7
7
12
53
Steve Page Wasilla, AK
Wasilla, AK
5
8
2
9
Taylor Garner Wasilla, AK
Wasilla, AK
-6
9
14
43
Al Trettel North Pole, AK
North Pole, AK
5
10
15
70
Lance Mackey Fairbanks, AK
Fairbanks, AK
5
11
17
89
Ryan Cote Fairbanks, AK
Fairbanks, AK
6
12
16
8
Doug Sheldon Anchorage, AK
Anchorage, AK
4
13
9
55
David Kusmider
-4
14
5
10
Justin Childers Big Lake, AK
Big Lake, AK
-9
15
18
7
Saygen Boehmer Anchorage, AK
Anchorage, AK
3
16
19
66
Kyle Boehmer Anchorage, AK
Anchorage, AK
3
17
6
54
Robert Clark Tacoma, WA
Tacoma, WA
-11
18
20
78
Larry Fetchenhier Wasilla, AK
Wasilla, AK
2
19
1
33
Jack Burnett Wasilla, AK
Wasilla, AK
-18
20
8
42
Brent Page
-12
All transfer
Finish
Start
#
Competitor
Hometown
Time
1
9
89
Ryan Cote Fairbanks, AK
Fairbanks, AK
19.092
2
17
8
Doug Sheldon Anchorage, AK
Anchorage, AK
19.104
3
14
70
Lance Mackey Fairbanks, AK
Fairbanks, AK
19.136
4
20
43
Al Trettel North Pole, AK
North Pole, AK
19.164
5
19
44
Ty Torkelson Wasilla, AK
Wasilla, AK
19.235
6
16
53
Steve Page Wasilla, AK
Wasilla, AK
19.265
7
1
31
Damian Ackerman Wasilla, AK
Wasilla, AK
19.296
8
3
88
Bryan Barber Anchorage, AK
Anchorage, AK
19.344
9
12
55
David Kusmider
19.452
10
15
42
Brent Page
19.464
11
18
5
Mike Thomas Palmer, AK
Palmer, AK
19.466
12
8
54
Robert Clark Tacoma, WA
Tacoma, WA
19.558
13
7
10
Justin Childers Big Lake, AK
Big Lake, AK
19.575
14
2
13
Ed Ackerman Wasilla, AK
Wasilla, AK
19.589
15
13
20
Troy Lindemyer Palmer, AK
Palmer, AK
19.592
16
5
7
Saygen Boehmer Anchorage, AK
Anchorage, AK
19.689
17
11
9
Taylor Garner Wasilla, AK
Wasilla, AK
19.766
18
6
33
Jack Burnett Wasilla, AK
Wasilla, AK
20.252
19
4
66
Kyle Boehmer Anchorage, AK
Anchorage, AK
20.421
20
10
78
Larry Fetchenhier Wasilla, AK
Wasilla, AK
21.155
All transfer
Pruhs Construction Thunder Stocks
Finish
Start
#
Competitor
Hometown
+/-
1
1
28
Keith Jones
-
2
3
23
Gregg Peters Wasilla, AK
Wasilla, AK
1
3
4
15
Jeremy Herr Soldotna, AK
Soldotna, AK
1
4
5
34
Jesse Wilson Wasilla, AK
Wasilla, AK
1
5
7
13
Guy Hamilton
2
6
6
907
John Clemmons Wasilla, AK
Wasilla, AK
-
7
2
50
Paul Zanto Wasilla, AK
Wasilla, AK
-5
Finish
Start
#
Competitor
Hometown
+/-
1
7
28
Keith Jones
6
2
5
23
Gregg Peters Wasilla, AK
Wasilla, AK
3
3
3
34
Jesse Wilson Wasilla, AK
Wasilla, AK
-
4
4
15
Jeremy Herr Soldotna, AK
Soldotna, AK
-
5
1
13
Guy Hamilton
-4
6
2
907
John Clemmons Wasilla, AK
Wasilla, AK
-4
7
6
50
Paul Zanto Wasilla, AK
Wasilla, AK
-1
All transfer
Finish
Start
#
Competitor
Hometown
Time
1
4
28
Keith Jones
19.162
2
7
50
Paul Zanto Wasilla, AK
Wasilla, AK
19.831
3
5
23
Gregg Peters Wasilla, AK
Wasilla, AK
19.846
4
3
15
Jeremy Herr Soldotna, AK
Soldotna, AK
19.871
5
6
34
Jesse Wilson Wasilla, AK
Wasilla, AK
19.904
6
1
907
John Clemmons Wasilla, AK
Wasilla, AK
20.238
7
2
13
Guy Hamilton
20.430
All transfer
Bomber Stock
Finish
Start
#
Competitor
Hometown
+/-
1
6
99
Jeremy Copley Wasilla, AK
Wasilla, AK
5
2
3
05
Alex Van Nice Wasilla, AK
Wasilla, AK
1
3
1
88
Daniel Pruski Wasilla, AK
Wasilla, AK
-2
4
2
57
Theresa Phillips Palmer, AK
Palmer, AK
-2
5
5
10
Nathaniel Loken Palmer, AK
Palmer, AK
-
6
4
28
Cameron Ewing Wasilla, AK
Wasilla, AK
-2
Finish
Start
#
Competitor
Hometown
+/-
1
6
99
Jeremy Copley Wasilla, AK
Wasilla, AK
5
2
1
05
Alex Van Nice Wasilla, AK
Wasilla, AK
-1
3
5
10
Nathaniel Loken Palmer, AK
Palmer, AK
2
4
3
88
Daniel Pruski Wasilla, AK
Wasilla, AK
-1
5
4
28
Cameron Ewing Wasilla, AK
Wasilla, AK
-1
6
2
57
Theresa Phillips Palmer, AK
Palmer, AK
-4
All transfer
Extreme Fun Center Bandoleros
Finish
Start
#
Competitor
Hometown
+/-
1
8
34
Trent Dillard Wasila, AK
Wasila, AK
7
2
1
-4
Wyatt Flowers Palmer, AK
Palmer, AK
-1
3
2
8
Jozlin Caverly Palmer, AK
Palmer, AK
-1
4
9
36
Allie Robuck Eagle River, AK
Eagle River, AK
5
5
10
12
Paden Doerner Anchorage, AK
Anchorage, AK
5
6
7
23
Ella Martin Palmer, AK
Palmer, AK
1
7
5
9
Liam Laidlaw Anchorage, AK
Anchorage, AK
-2
8
4
97
Shawna Starr Palmer, AK
Palmer, AK
-4
9
6
30
Allison Sheldon Anchorage, AK
Anchorage, AK
-3
10
3
53
Jedrek Chmielowski Palmer, AK
Palmer, AK
-7
Finish
Start
#
Competitor
Hometown
+/-
1
8
34
Trent Dillard Wasila, AK
Wasila, AK
7
2
6
-4
Wyatt Flowers Palmer, AK
Palmer, AK
4
3
5
8
Jozlin Caverly Palmer, AK
Palmer, AK
2
4
3
97
Shawna Starr Palmer, AK
Palmer, AK
-1
5
1
30
Allison Sheldon Anchorage, AK
Anchorage, AK
-4
6
2
9
Liam Laidlaw Anchorage, AK
Anchorage, AK
-4
7
9
36
Allie Robuck Eagle River, AK
Eagle River, AK
2
8
10
12
Paden Doerner Anchorage, AK
Anchorage, AK
2
9
7
23
Ella Martin Palmer, AK
Palmer, AK
-2
10
4
53
Jedrek Chmielowski Palmer, AK
Palmer, AK
-6
Finish
Start
#
Competitor
Hometown
Time
1
3
-4
Wyatt Flowers Palmer, AK
Palmer, AK
21.546
2
1
8
Jozlin Caverly Palmer, AK
Palmer, AK
21.921
3
9
53
Jedrek Chmielowski Palmer, AK
Palmer, AK
22.078
4
8
97
Shawna Starr Palmer, AK
Palmer, AK
22.826
5
4
9
Liam Laidlaw Anchorage, AK
Anchorage, AK
23.095
6
7
30
Allison Sheldon Anchorage, AK
Anchorage, AK
23.562
Upcoming Events
Schedule TBA