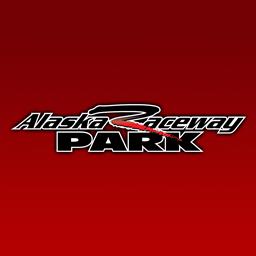 11/7/2019
Alaska Raceway Park
---
ARP Joins the NHRA Division 6
To the ARP Track family –
We are excited to announce that we have signed as a new Division 6 NHRA track! This is great news for the track, our racers, our fans and our sponsors.
As an NHRA sanctioned track, we will be able to offer racers a variety of racing opportunities, including the NHRA Summit Racing Series, the NHRA Summit Racing Jr. Drag Racing League, NHRA Jr. Street and the NHRA Drags: Street Legal Style presented by AAA. Additionally, the track will have the opportunity to host NHRA's specialty events, including the National DRAGSTER Challenge, NHRA Summit King of the Track, and NHRA Summit Racing Jr. Drag Racing League Challenge.
We know that change brings many questions. Please direct those to Michelle and we'll get answers posted to you as quickly as possible. A few things we'd like to mention:
• We will be adding additional facility and safety features, to include additional guardrail at the top end. Please keep an eye out for volunteer opportunities in the spring. If you have access to additional metal posts or rails, please contact Michelle as we are always looking for more.
• We are working on details for license transfers from IHRA to NHRA. As soon as we have that we'll post it on the ARP website. To learn more about licenses please go to www.nhradiv6.com
• Chassis certs will be done in May. As soon as we have a date and location for that we'll let you know.
• We will have a few changes to our rulebook to align with NHRA. If you're interested in helping with that, please contact Michelle. Interested in checking out the basics? Go to www.nhraracer.com
Alaska Raceway Park appreciates the support of our entire track family during this transition. You all have helped make this possible and we're excited to see where we go from here!
Sincerely,
Michelle Lackey-Maynor
Karen & Earl Lackey
---
Submitted By: Michelle Maynor
Back to News