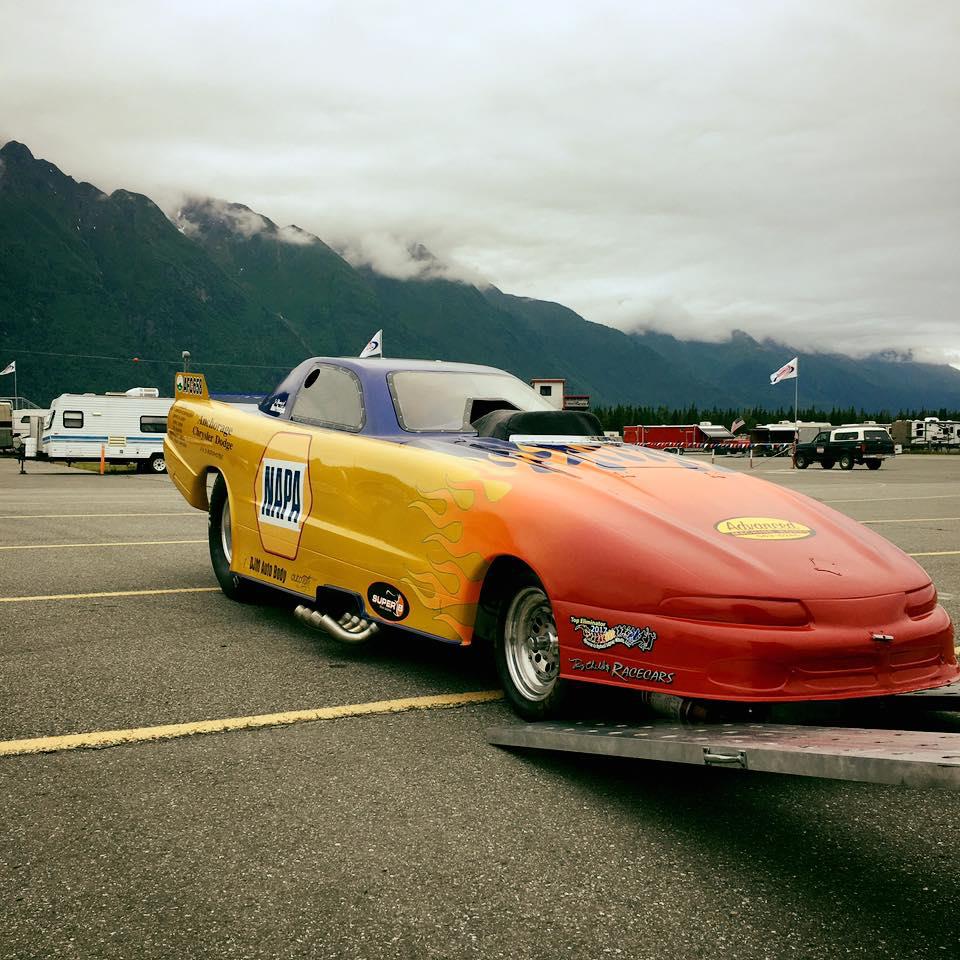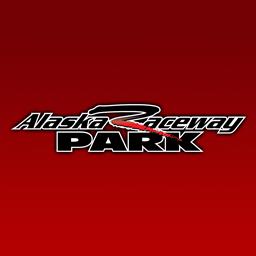 7/25/2017
Alaska Raceway Park
---
Jay Childs Breaking Track Records
Name: Jay Childs
Hometown: Born and raised in Alaska
Car: Alcohol Funny Car
125" WB chromemoly chassis built at Jay Childs Racecars. Blown alcohol Hemi 500 cid motor, 3 speed Lenco/aft clutch, approximately 2000 hp.
Driving class: Sports & Spinal Injury Clinic Top Eliminator
Number of wins this season: currently 1st in standings at 340 points
Records held: Blown Alcohol Funny Car - 5.93/236.40 MPH, 2017
At 52 years young, Jay Childs has been racing with is mom and dad as long as he can remember. Jay's dad, John, is 76 years old, still racing and still trying to beat his son down the track!
Their alcohol funny car was built right in Alaska at the Jay Childs Racecars shop and was the first funny car to go 200 mph after the drag strip was repaved in 2000. They have not looked back since and have continued to raise the bar year after year. Jay Childs' latest record of 5.93/236 mph was run on July 4, 2017.
Jay says, "It's been a challenge to run in the 5 second zone alcohol funny car all built and maintained here in Alaska. None of this would be possible without our awesome team: Wes and Wanda Rasmussen, James and Lexi Walkins, Malique George, Cody Kirk, Dan, Mom and Dad Childs and my bride Tamara Lee. Our goal next time out is to go quicker ET, faster MPH! And have fun all the way!!!"
Jays' sponsors are Napa Auto Parts, Anchorage Chrysler Dodge, Sports and Spinal Injury Clinic, J&D Auto and Jay Childs Racecars.
Jay and his crew will be at the track this Sunday for more Top Eliminator points races at the drag strip. Also running this weekend are the NASCAR Oval races this Saturday. Check out our events listings for more details.
---
Submitted By: Krystin Bogan
Back to News